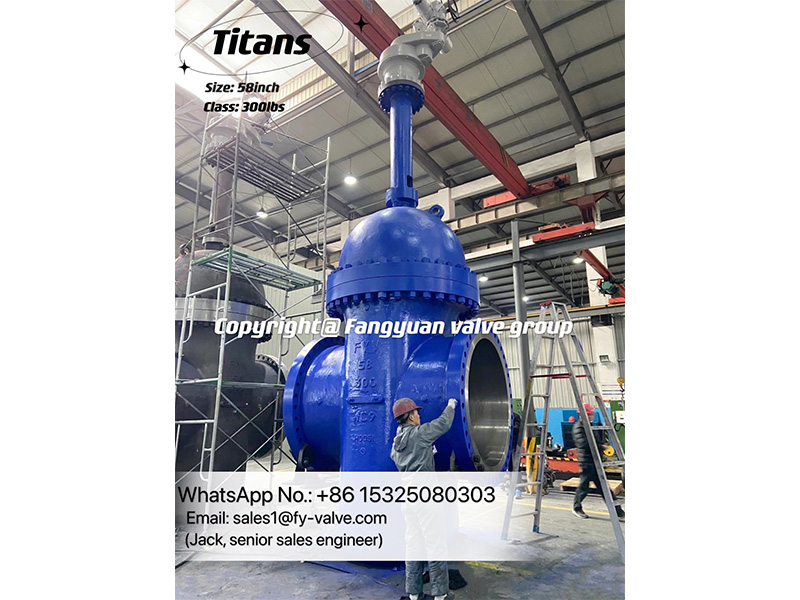 Parallel Double Expanding Gate Valve
Categories:Parallel Double Expanding Gate Valve
Brief Introduction
Description
FYV manufactures the most dependable Parallel Expanding Gate Valves in the industry. The full port bi-directional flow capability minimizes pressure drop and turbulence. The valve obturator have two parts, the seal surface are parallel each other, it can ensure the sealing performance even when the temperature changes caused by deformation, and can avoid leaving the gate due to heat expansion choked open. At sealing surface using hard alloy material of corrosion and wearing resistance, so it can ensure the sealing performance and extend the service life.
Get dedicated and intelligent support from our skilled experts as below
Email: sales1@fy-valve.com (Jack, Senior sales engineer)
Cellphone & WhatsApp No.:+86 15325080303

Application
API 6D Expanding gate valves are typically suitable for wet, sour, liquid or gaseous hydrocarbon services. It is widely applicable for transmission pipeline system of natural gas 、oil products and chemical engineering.
Technical specification
Design & manufacturing standard as per API 6D
Face to face standard as per ASME B16.10 / API 6D
Fanged ends standard as per ASME B16.5 / MSS-SP-44
Testing & inspection standard as per API598 / API 6D
Product Range
Body material: Carbon steel, Stainless steel, Alloy steel ,Monel, Duplex, Inconel
Size range(s):2"~72"
Pressure rating: Class150~Class 2500
End connection: RF, RTJ, BW
Working temperature: -46℃~+200℃
Mode of operation: Hand wheel, gear box, Electric , Pneumatic , etc.
Design Features
Full bore port for pigging and reduced pressure drop
Full protected seat sealing faces
Double block and bleed capability
Tight mechanical seal fo high / low pressure
Internal cavity pressure relief
Sealant injectors for seats and stem
Bi-directional